Here's a touching, heart-warming story about one Japanese family who couldn't get in touch with their daughter right after that huge 9.0-magnitude earthquake rocked Japan couple of weeks ago.
They could not get in touch with their daughter on the phone since the Japanese cellular networks were so congested at that particular time. How would you feel if you were in their shoes? Do you want to hear more about the story? Read on!


Japan 9.0 Earthquake once again proves that GPS can save lives and unite families. TekTrak has the story!

This story is brought to you by TekTrak and K.S. is the father to the missing daughter mentioned earlier. Right after the incident, K.S. sent TekTrak an email to share their experience in locating their missing daughter and here's what he said in that email:

"My daughter was at her school and normally it takes an hour for her school bus to reach home in Tokyo. Due to the terrible traffic conditions resulting from the earthquake her school bus took 7 hours to reach home."

Imagine not knowing where your children are in such horrific situations! I would have panicked and felt helpless, anxious all over! Luckily for K.S. and his wife, they had bought their daughter a TekTrak iPhone app and that very app gave them a sense of self-control over the situation despite the chaos and destruction happening around them. As their daughter slowly but surely makes her way home, the app enabled her family to monitor her location in real time via GPS. The story ended in a happy note but I couldn't imagine what could have happened to K.S. and his wife if they didn't have that iPhone app in the first place. I shudder to think about it!

Once again GPS has proven to be valuable. From the bottom of my heart, let me express my sincere gratitude; "Thank you, GPS! Thank you for everything!"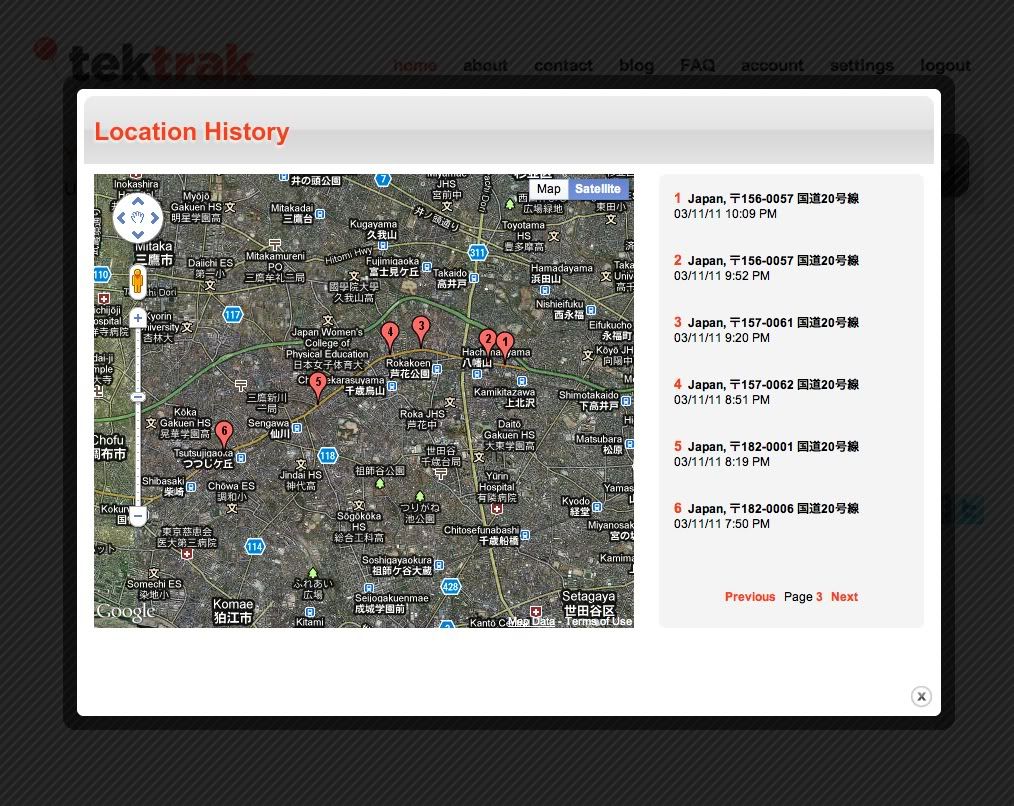 Via TekTrak Blog